Moisture Rich Morning Mask
An ultra-moisturising morning mask that performs a 3-in-1 function: cleanses, moisturises and primes skin for makeup in just 1 minute!
Key benefits
Generous amount of essence hydrates your skin to allow makeup to go onto your face more smoothly and last longer throughout the day
Highly stretchable sheet mask is adjustable for a perfect fit on your face
Cotton fibres remove residual dirt and impurities on your skin
Reduces puffy eyes and face in the morning

Pomegranate
A natural way to fight bacteria and fungi in the skin, and improve the production of collagen for anti-aging and skin texture benefits.
Blueberry
High in antioxidants, fiber, and nutrients. Support the skin's natural ability to fight inflammation.

Raspberry
Rebalances the skin's natural oils and protects the skin from free radicals.
Grape
Help in reducing the appearance of fine lines, wrinkles and dark spots in the skin.
Peach Leaf Extract
Rich in vitamins, minerals and antioxidants, helping to moisturize and keep the skin healthy.

Honey
Contains anti-bacterial and anti-septic properties to keep the skin moist and supple.
$22.20
Open the flip lid, remove one sheet mask and unfold it gently.
Align the mask to your face. Hold the mask on both sides and gently stretch to adjust it perfectly on your face.
Remove the mask after 1 minute and gently pat the remaining essence until it is fully absorbed into the skin. You're ready for makeup!
WATER (AQUA), GLYCERIN. ISOPENTYLDIOL, ALCOHOL, DIGLYCERIN, ASCORBYL GLUCOSIDE, ALOE BARBADENSIS LEAF EXTRACT, RUBUS ELLIPITICUS ROOT EXTRACT, PUNICA GRANATUM PERICARP EXTRACT, TREMELLA FUCIFORMIS POLYSACCHARIDE, SPHINGOMONAS FERMENT EXTRACT, MENTHA PIPERITA (PEPPERMINT) LEAF EXTRACT, TOCOPHEROL, HONEY (MEL), SODIUM HYALURONATE, VACCINIUM MYRTILLUS FRUIT EXTRACT, BETAINE, POLYQUATERNIUM-61, PRUNUS PERSICA (PEACH) LEAF EXTRACT (PRUNUS PERSICA), SOLUBLE COLLAGEN, LACTOBACILLUS/GRAPE JUICE FERMENT FILTRATE, STYRENE/ACRYLATES COPOLYMER, BUTYLENE GLYCOL, DIPROPYLENE GLYCOL, PEG-60 HYDROGENATED CASTOR OIL, XANTHAN GUM, CITRIC ACID, SODIUM CITRATE, MENTHOL, MALIC ACID, PHENOXYETHANOL, ETHYLPARABEN, PROPYLPARABEN, METHYLPARABEN, FRAGRANCE (PARFUM).
Humera Ansari
Skin type: oily
Age range: 16 – 20
Had an amazing experience!! Made my skin soft and subtle and minimizrd the appearance of pores! Helped me regain a healthy glowing and mosturized skin!! Loved the product ?
---
Charmane
Skin type: dry
Age range: 21 – 25
I loved it! My skin is always really dry after waking up and after showering, so this product really helped me and made my skin moist and makeup-ready ????
---
Irene Tay
Skin type: normal
Age range: 41 & above
I love how easy and fast it is to apply in the morning before going to work.. the 1minute mask application also adds as a primer before my pre make up application and make it more lasting. A great item to have for all ladies.
---
Yen
Skin type: oily
Age range: 21 – 25
Very moisturising to the skin! Impressed by how my skin feels the next day!
---
Yen
Skin type: oily
Age range: 21 – 25
Very moisturising to the skin! Impressed by how my skin feels the next day!
---
Sabrina
Skin type: dry
Age range: 21 – 25
This mask is so soothing!!! The icy cold mask on my skin feels so good!! Makes me feel so relaxed and my skin definitely feels more moisturised and less dry after using it! :)
---
shuting
Skin type: normal
Age range: 21 – 25
Always a good start to the morning with my favourite mask! Super moisturising and my skin gives off a glow after using.
---
Jessie Quek
Skin type: normal
Age range: 36 – 40
Saborino Morning Mask is an all-in-one face mask, which acts as a skin cleanser, skin treatment and moisturising in one step! It is the perfect solution for working adults who need to rush their morning skincare regime before heading to work. With this mask, it can really save a lot of time!
---
TEO Shu Yun
Skin type: normal
Age range: 21 – 25
Good experience
---
Seah
Skin type: Normal
Age range: 36 – 40
Face felt refreshed after using it
---
Products you might be interested in: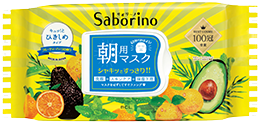 Morning Mask
GoodNight Mask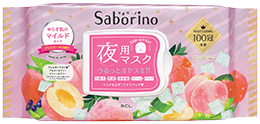 Moisture Mild GoodNight Mask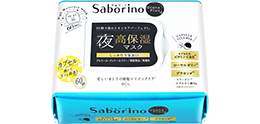 Otonaplus High Moisture Night Mask
Otonaplus Brightening Night Mask