Otonaplus Brightening Night Mask
An anti-ageing and brightening night mask that performs a 5-in-1 function: toner, emulsion, serum, cream and mask in just 1 minute!
Key benefits
Contains nano-encapsulated Vitamin C and White EX penetrates deeply into skin to fight signs of ageing and improve skin dullness
Alcohol-free, menthol-free and mineral oil-free
Highly stretchable sheet mask is adjustable for a perfect fit on your face
Cotton fibres remove residual dirt and impurities on your skin
Scent: Fragrance-free
Skin Type: Dry and dull skin
Nano-encapsulated Vitamins C
Brightens dark spots, smoothens fine lines and protects the skin from UV damage.
White EX Capsule
Effective for skin whitening with antibacterial properties.

Saxifraga Extract
A natural anti-ageing antioxidant that also helps brighten the skin.
Collagen
Contains powerful antioxidants to help the skin regenerate and slow down the aging effects.
Hyaluronic Acid
Reduces dryness and flaking of the skin by increasing hydration.

Malic Acid
Brightens and smoothens the texture of the skin.
$24.20
Open the flip lid, remove one sheet mask and unfold it gently.
Align the mask to your face. Hold the mask on both sides and gently stretch to adjust it perfectly on your face.
Remove the mask after 1 minute and gently pat the remaining essence until it is fully absorbed into the skin. You're ready for makeup!
WATER (AQUA), GLYCERIN, ISOPENTYLDIOL, PEG-7 GLYCERYL COCOATE, DIGLYCERIN, BETAINE, PEG/PPG/POLYBUTYLENE GLYCOL-8/5/3 GLYCERIN, PEG-60 HYDROGENATED CASTOR OIL, POLYGLYCERYL-10 EICOSANEDIOATE/TETRADECANEDIOATE, MALTITOL, METHYLPARABEN, CAPRYLIC/CAPRIC TRIGLYCERIDE, PHENOXYETHANOL, XANTHAN GUM, SODIUM CITRATE, PEG-20 HYDROGENATED CASTOR OIL, ETHYLPARABEN, SORBITAN ISOSTEARATE, BUTYLENE GLYCOL, CITRIC ACID, MALIC ACID, ASCORBYL TETRAISOPALMITATE, GLYCERYL CAPRYLATE, HYDROGENATED LECITHIN, TOCOPHEROL, TRISODIUM ASCORBYL PALMITATE PHOSPHATE, TRILAURETH-4 PHOSPHATE, POLYGLYCERYL-10 LAURATE, SAXIFRAGA SARMENTOSA EXTRACT (SAXIFRAGA SARMENTOSA), ROYAL JELLY EXTRACT (ROYAL JELLY), SODIUM HYALURONATE, SOLUBLE COLLAGEN, GLYCYRRHIZA GLABRA (LICORICE) ROOT EXTRACT (GLYCYRRHIZA GLABRA), RETINYL PALMITATE, ARACHIS HYPOGAEA (PEANUT) OIL (ARACHIS HYPOGAEA), ZIZIPHUS JUJUBA FRUIT EXTRACT, ARTEMISIA CAPILLARIS FLOWER EXTRACT, SCUTELLARIA BAICALENSIS ROOT EXTRACT, MORUS ALBA ROOT EXTRACT (MORUS ALBA).
Teo Hui Ting
Skin type: normal
Age range: 31 – 35
Affordable price, suitable for daily use, and my face does looks brighter & hydrated when I wake up in the morning!
---
Lee Foon Keow
Skin type: dry
Age range: 41 & above
It is an easy way to get a quick hydration boost in a short amount of time. The mask did not irritate the skin and left their face feeling smooth. My face feels supple after use.
---
Mei Hui
Skin type: sensitive
Age range:
I've been using it for and it has shown significant progress especially for the area under my eyes ! I was told my skin looks more dewy and there was no allergy reaction as I have sensitive skin ! Highly recommended ~
---
Janis Ong
Skin type: sensitive
Age range: 21 – 25
The Otana Plus brightening mask was great for nights when I was too tired or lazy to do my entire skincare routine! The sheet mask itself had the right amount of essence to moisturise my skin without it feeling sticky afterwards. It also felt quite smooth and comfortable on my skin.
---
Isabelle
Skin type: oily
Age range: 21 – 25
I love that the mask takes only one minute for it to be effective - it's a huge convenience especially on days when I'm rushing for time. Unlike other masks, it's suitable for my oily/ sensitive skin and did not cause me to breakout! I enjoy using it in the day-time before I put on makeup as well!
---
Hana
Skin type: sensitive
Age range: 21 – 25
Perfect for sensitive skin! Me and my bf loves it! Fuss-free mask with all my skincare steps in one go
---
Chloe
Skin type: sensitive
Age range: 21 – 25
Used the mask before I slept and woke up with brighter looking skin! The mask is very moisturising and it was super quick and easy to use too :)
---
Miranda Lee
Skin type: Normal
Age range: 21 - 25
The mask was fully packed with serum and felt really cooling when applying. I left it on my face for about 1-2 minutes before I slept and as soon as I removed the mask, my skin felt much more supple and moisturised. The next morning, my skin felt much more dewy and glowy as well! Definitely need a s
---
Products you might be interested in:
Botanical Morning Mask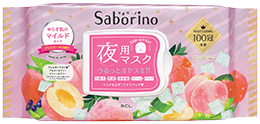 Moisture Mild Goodnight Mask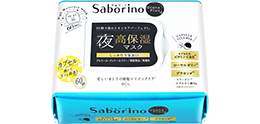 Otonaplus High Moisture Night Mask